How bison adapted to climate change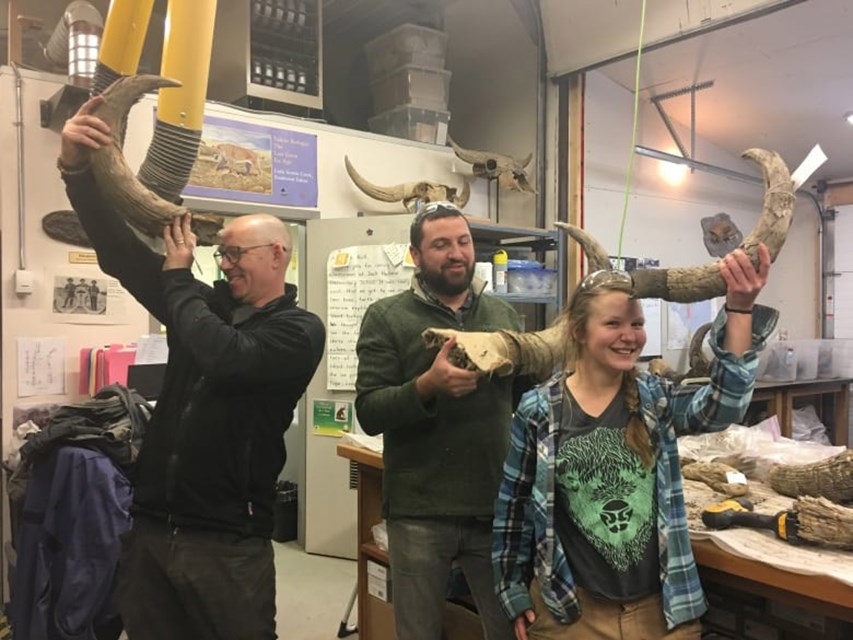 It appears that the way to a bison's life is through its horns. At least that's the approach three of our WERC researchers are taking.
Matthew Wooller (Director of  the Alaska Stable Isotope Facility), Ben Barst (Post-doctoral fellow), and PhD student Juliette Funck are studying ancient bison horns from a collection in the Yukon to find out more about how ancient bison herds adapted to climate change.
They were featured in CBC news ("Alaska researchers test hundreds of ancient bison horns in Whitehorse", October 24) and Yukon News ("Scientists studying ancient bison horns hope to unlock ice-age mysteries", November 1).