WERC Student Wins Prestigious Presentation Award
Congratulations to WERC student Bridget Eckhardt who received the Farvolden Award at the National Groundwater Association's (NGWA) annual Groundwater Summit that was held on December 4-7, 2017 in Nashville, Tennessee.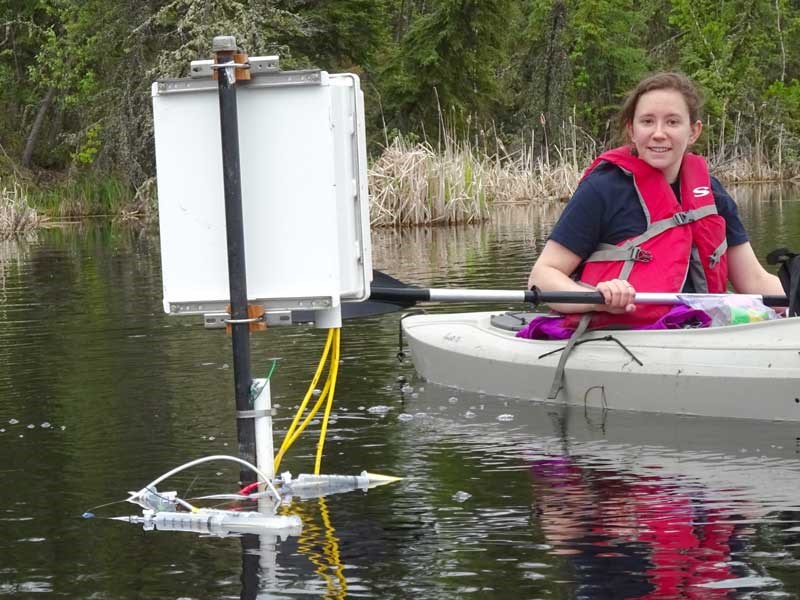 Bridget presented her work on groundwater flow in discontinuous permafrost. Using chemical and physical tracers, this study investigates the quality and source of above- and sub below-permafrost groundwater. Gaining a better knowledge of the flow dynamics in these complex systems is essential for groundwater sustainability and modeling.
Co-authors on this project are David Barnes (WERC & UAF Civil and Environmental Engineering), Michelle Barnes (WERC) and Ronald Daanen (DGGS).