18 July 2019
Harnessing the Flow in Igiugig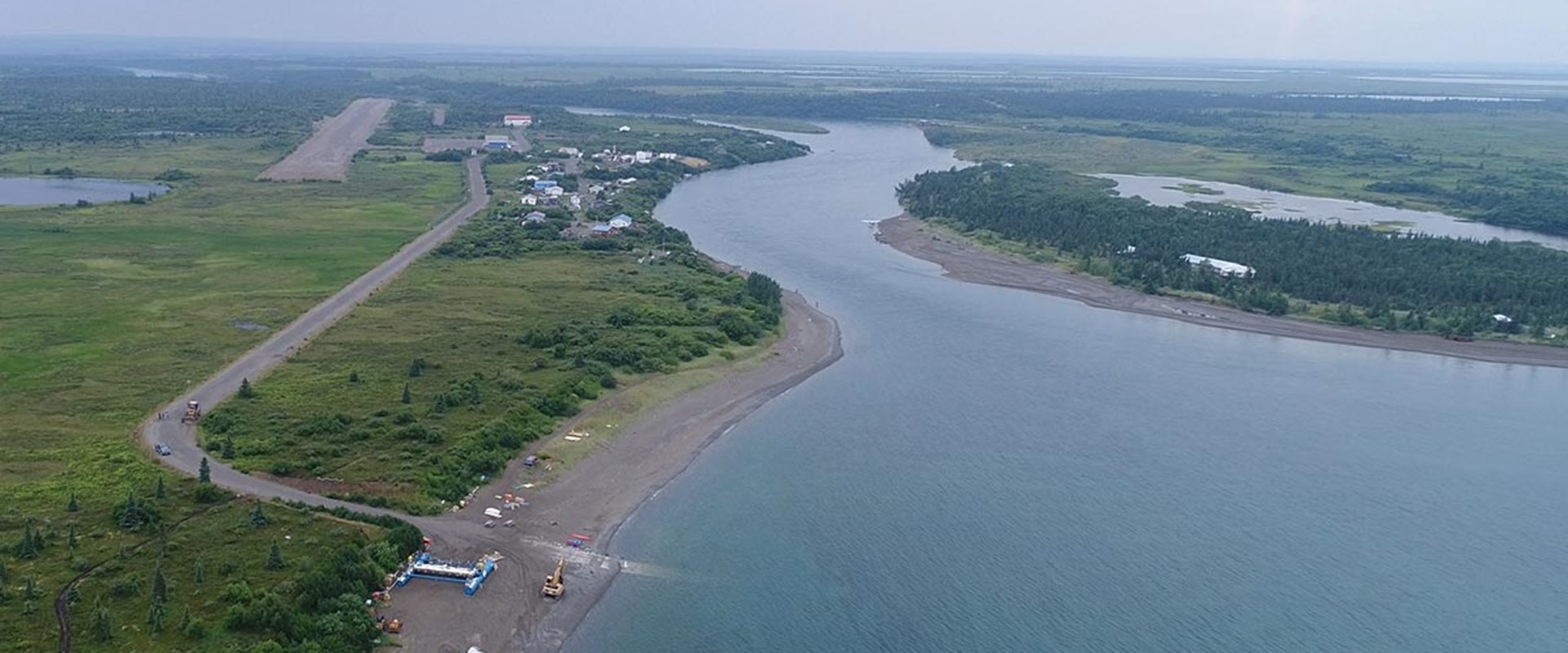 Igiugig sits on the banks of the Kvichak River where it empties from Lake Iliamna. Photo by Amanda Byrd.
By Henry Huntington
The Kvichak River is the path of nearly half the world's red salmon and also the heart of the community of Igiugig, a village of 70 people. In Yup'ik, the word for "fish" is the same as the word for "food," one indication of the significance of salmon to people here. The Kvichak also provides pristine water, pure enough that many people simply drink from the river.

Now, the Kvichak is about to provide electricity, too. After a long collaboration between the Native Village of Igiugig and Ocean Renewable Power Co., the RivGen device sits on the shoreline awaiting deployment. It is a hydrokinetic generator, meaning that it harnesses the natural flow of the river without the need for a dam. Because the Kvichak stays open through the winter, and the RivGen will sit under 10 feet of water, it can operate year-round, providing as much as half of Igiugig's electricity needs. Henry Huntington and Amanda Byrd from the MicroFEWs project and ACEP, respectively, came to Igiugig to watch the ceremonies celebrating the installation and to learn more about the device and the community.

Renewable energy means reducing dependence on diesel fuel, with its emissions and potential for a spill. Renewable energy means a big step toward energy security and independence. This effort joins what Igiugig is already doing for food security: three greenhouses and several outdoor garden plots provide fresh food for the community and even nearby fishing lodges. Add in a language revitalization program, the absence of litter of any kind, and the deep pride that Igyararmiut takes in their community, and you get a good sense of what is possible when people work together to achieve a bold and dynamic vision for themselves and their home.